Our most versatile labels! White Rectangle Labels are the perfect choice for a variety of projects, from shipping and mailing to product labelling, event planning, organizing and more! Available in a wide selection of sizes and additional options, including Sure Feed, Easy Peel, and TrueBlock technologies.
Mouse over image to see effect
New Packaging
Something exciting is on the way! Click here for a sneak peek at our sleek new look!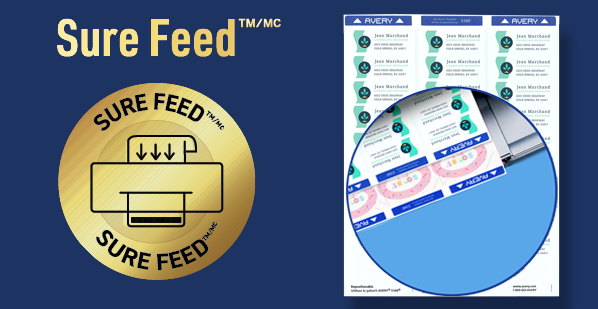 Labels with Sure Feed™
Enjoy improved print alignment, reduced paper jams, and an end to wasted labels with Sure Feed™. This proprietary technology is now available on many Avery label sheets, for a more reliable feed through your printer.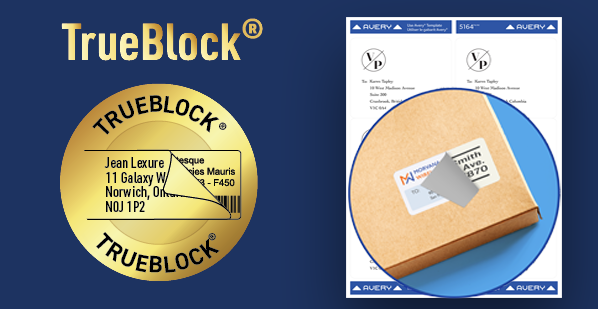 Labels with TrueBlock®
Reuse and relabel existing boxes and packaging with TrueBlock®! This patented technology completely covers up existing labels and marks, making it easy to save money, reduce waste and recycle for the environment!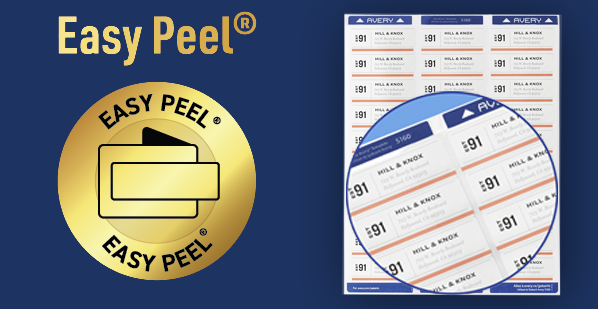 Labels with Easy Peel®
Avery's patented Easy Peel label sheets feature a Pop-up Edge that lets you peel and apply labels in a snap! Just bend the label sheet along the perforations, peel your label, apply, and fold the sheet back to flat!
One Label. One Technology. All the Time.
Choosing the right label just got easier! Avery Dual Tech labels are a reliable, high quality label option, optimized for both laser and inkjet printers. No more guesswork. Great-looking labels. All the time.

The introduction of Dual Tech labels means that inkjet labels have merged with their laser equivalent. As a result, nine inkjet products have been discontinued. See the chart below to find your perfect Dual Tech White Rectangle Label.
Our Label Packaging Has a New Look!